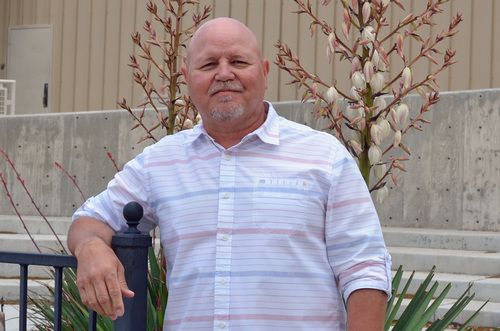 Pastor Ben has been a Pastor at Calvary Rio Rancho since 2006. He served in Children's Ministry and has overseen Trail life, American Heritage Girls, MOPS, Home School, Youth Groups and was instrumental in the startup of the Billy Graham phone ministry at Calvary. In January of 2019, he officially stepped in to lead God's sheep as Senior Pastor.
Women's Ministry Coordniator
Veronica has helped in Children's Ministry since 1998, teaching the Mid-High Girls class for most of those years. A servant in every way, she has worked in the café, taught discipleship classes and now oversees the Cultivate Women's Ministry. Veronica's heart is to see each woman actively using whatever gift God has given her for His glory.
Pastor Tracy and his wife, Genie have been a part of Calvary for several years. His passion is community outreach, overseeing the Prayer Walk Ministry with a fervent heart for the lost.
Jesus is Pastor Aaron's everything. He has enjoyed every moment walking in His light as he serves his family, the church, and the community for His glory.
Pastor Robert and his wife, Juanita have been at Calvary Rio Rancho since its inception. Having served the Lord for more than 30 years as Senior Pastor, he now supplies leadership for Trail Life, American Heritage Girls, and our adopted school, Rio Rancho Elementary.
Pastor Tom has served faithfully for many years as one of our volunteer pastors, currently overseeing our Benevolence and Home Fellowship ministries.