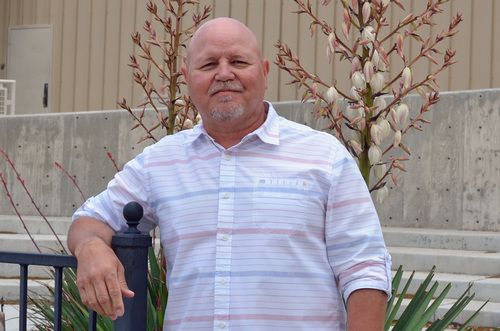 Pastor Ben has been a Pastor at Calvary Rio Rancho for 13 years. He started in children's ministry and has overseen Trail life, American Heritage Girls, MOPS, Home School, Youth Groups and was instrumental in the startup of the Billy Graham phone ministry at Calvary. The Lord has recently called him to lead God's sheep as Senior Pastor.
Veronica started helping in children's ministry more than 21 years ago and has taught Mid-High girls for about 18 of those 21 years. She is currently overseeing the Women's ministry.
Pastor Tracy came on staff in June of 2018. He has a passion for the lost and is excited and blessed to be able to serve the Lord full time.
Jesus is Pastor Aaron's everything. He has enjoyed every moment walking in His light as he serves his family, the church, and the community for His glory.
Pastor Robert and his wife have been instrumental in building the church at Calvary Rio Rancho. He served the Lord as the Senior Pastor for 30+ years and is currently overseeing our Trail Life and AHG ministries.
Pastor Tom is one of our volunteer Pastors. He has served faithfully for several years in our Benevolence and Home Fellowship ministries.