Fishers of men and fish! Men, have you ever wanted to learn to fish? Your time has come. Whether you are experienced or just want to learn fly fishing, casting, or bait fishing you will learn the art of fishing and how it can be used to draw men to Christ.

"Then He said to them, "Follow Me, and I will make you fishers of men."
Matthew 4:19

Please contact Gary Sandoval at (505) 771-3332 or Rock Smith 505-301-4494 for more information.
Men, come join us in the Church Café for a time of study in the Word of God.
We will listen in on the Proverbs of Solomon, the son of David, former king of Israel and the wisest man who ever lived.

Thursday Mornings 5:30am – 6:30am
Contact Mark Mason for more information at 505-550-4949
Men's Jail Ministry @ MDC
"I was a stranger and you did not take Me in, naked and you did not clothe Me, sick and in prison and you did not visit Me." Matthew 25:43

Tuesdays, 5pm – 7:30pm
METROPOLITAN DETENTION CENTER
100 Deputy Dean Miera Dr. SW, Alb., NM 87151

For more information contact Andy Rodriguez at 505-504-5979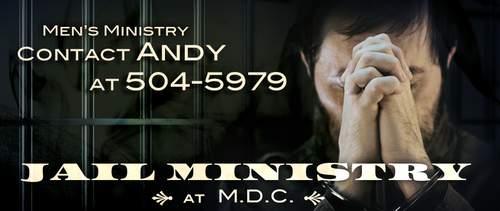 What's the agenda? Meaningful, supportive, gut-level honest relationship is what we're about. Each month a different man is asked ahead of time to talk about "who we are and how we got here" - sharing his testimony of the Lord's work in his life.

3rd Saturday of each month at 7:00am in the café.

Contact Roy Weaver at Calvary Rio Rancho at 505-896-2990.